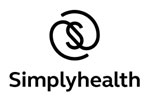 Spread the cost of your routine care with SimplyHealth Essentials or Denplan from as little as 40p a day
Many of us worry about the unforeseen costs of dental treatment – often so much that we avoid visiting the dentist altogether. To avoid this happening, Hassocks Dental Surgery has teamed up with Simplyhealth Essentials and Denplan to enable patients to spread the cost of their routine care over the year, with affordable monthly direct debits.
Signing up with a dental plan provider means you pay a fixed monthly fee that includes all your essential dental care, along with discounts on certain treatments and worldwide emergency cover. Knowing that your dental care is paid for makes you less likely to skip appointments, and therefore less likely to require invasive treatment. Peace of mind and great oral health – what's not to love?
Simplyhealth Essentials Membership Fees 2021
2 dental check-ups per year, including x-rays
1 hygienist visit per year
10% discount on private fees per item
Option to include worldwide dental accident and emergency insurance*
2 check-ups per year, including x-rays
2 hygienist visits per year
10% discount on private fees per item
Option to include worldwide dental accident and emergency insurance*
Denplan Care – Band A,B,C,D,E
Category A – £16.91 per month
Category B – £23.87 per month
Category C – £29.87 per month
Category D – £33.99 per month
Category E – £46.19 per month
Denplan Care
Denplan Care is a monthly payment plan which helps you pay for your routine and restorative dental treatment
The amount you pay is decided by your dentist and is based on your oral health and how much dental treatment you will need
After an initial assessment by the dentist of your oral health (for which you may be charged) you will be placed into one of five fee categories
Our Denplan Care prices all include optional worldwide dental emergency and injury insurance cover. If you choose not to take out this optional insurance the monthly fee is reduced by 60p
Routine and restorative dental care includes:
✓ Check-ups
✓ Hygiene treatment (including scaling and polishing)
✓ Dental x-rays
✓ Necessary fillings
✓ Preventive dental advice and therapy
✓ Any necessary extractions
✓ Periodontal (gum) treatment
✓ Crowns, bridges, dentures, inlays (excluding laboratory fees)
Denplan Care does not cover:
Laboratory fees and prescriptions
Any treatment excluded by the dentist in your contract which is payable by you at the private fee rates
Referral to a specialist and specialist treatment
Treatment carried out anywhere other than by your registered dentist
Orthodontics, implants, cosmetic treatment
Sedation fees
* If you choose not to have insurance, 60p will be deducted from the Monthly cost.