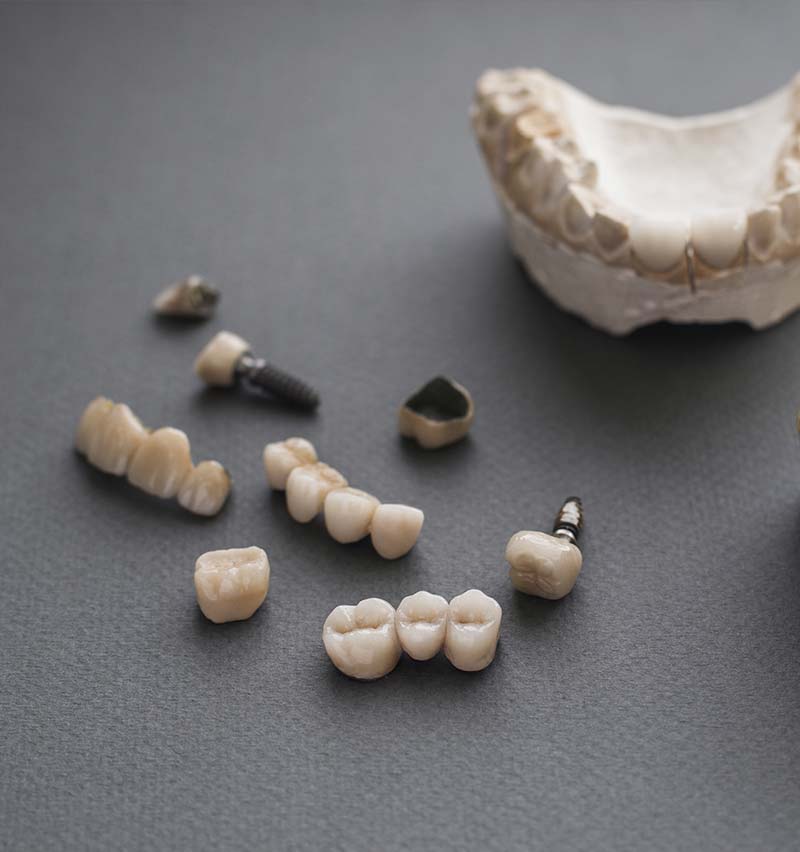 Restore your smile's natural qualities with a custom restoration
Bringing teeth back to full function with modern dental crowns
Dentists have been using crowns to strengthen or rebuild teeth for a long time – but it's only in recent years that crowns have become as renowned for their look as for their function.
While 'old-school' crowns were made of metal or gold, today's advanced materials allow for completely lifelike, tooth-coloured and even metal-free restorations, made to match your exact requirements for shape, shade, texture and translucency.
A crown is made in a dental lab using your dental impressions, creating a lifelike substitute for the part of your tooth that has broken down from damage or decay.
Capping your existing tooth, a crown can last up to 15 years with good oral hygiene.
CONTACT US TODAY
READ FAQS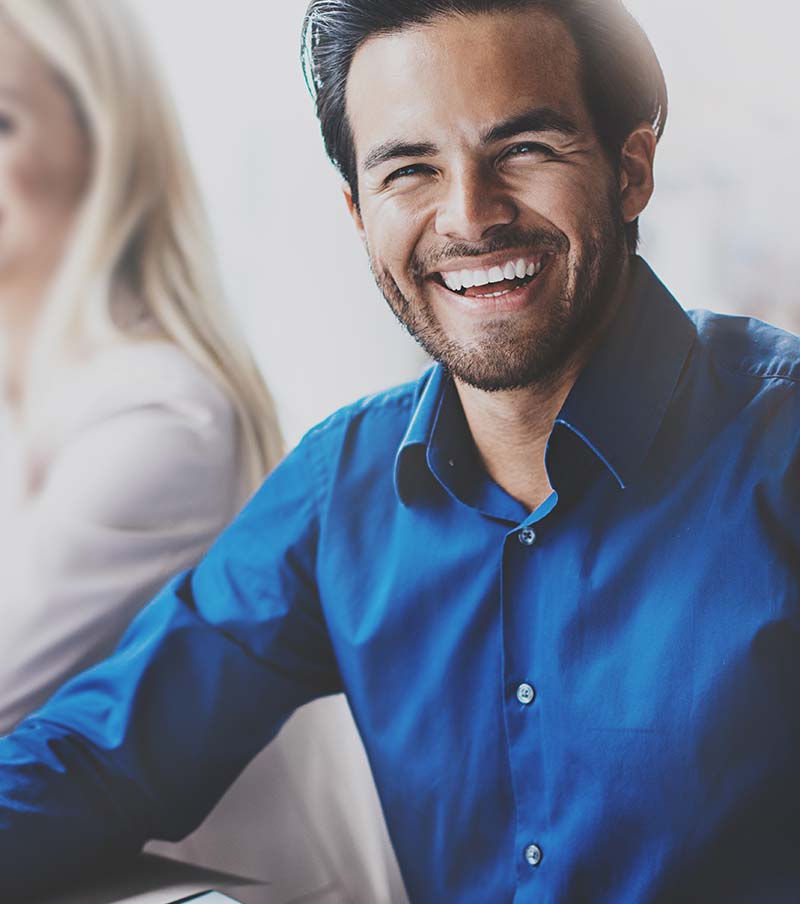 Replacing missing teeth with custom dental bridges
The perfect solution to one or more missing teeth, a dental bridge hides the gaps in your smile with a prosthetic tooth, or set of adjacent teeth, secured at each end by a crown.
Even if your missing teeth are causing no discomfort, dental bridges are highly recommended for preventing potential future problems.
These include bite distortion, caused by your remaining teeth shifting to fill the gap, and vulnerability to gum disease and jaw pain.
Like crowns, bridges are usually created from porcelain or precious metal, and are an excellent fixed alternative to dentures.
CONTACT US TODAY
READ FAQS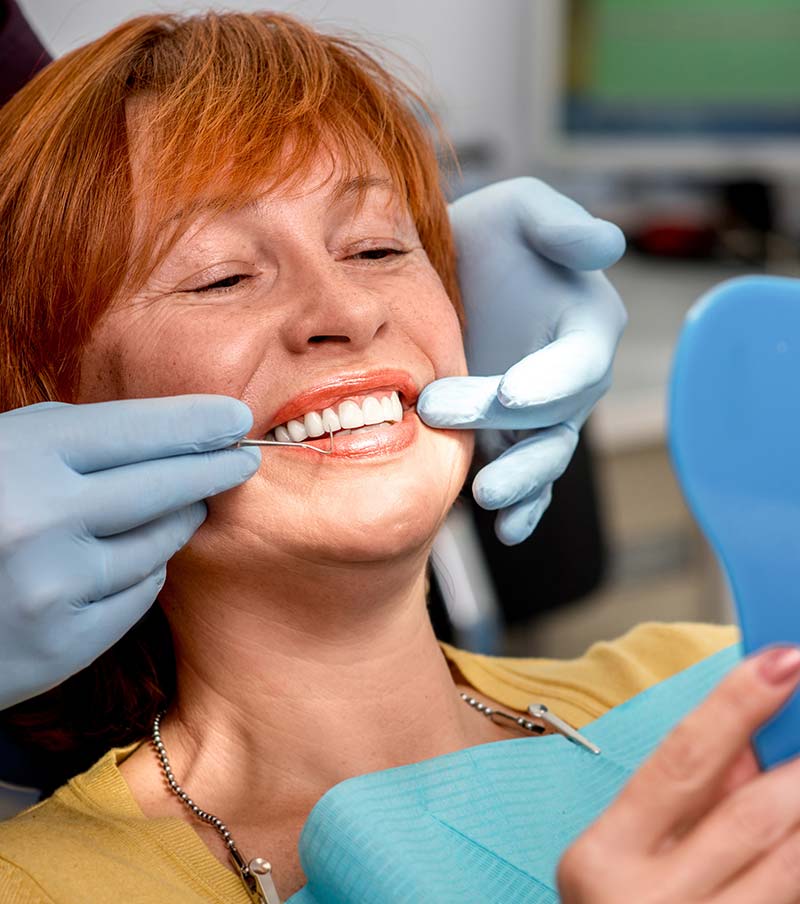 Comfortable modern dentures for full arch replacement
If you are missing some or all of your teeth, Hassocks Dental Surgery is extremely experienced at fitting partial and full dentures.
Made from acrylic, nylon or metal – including high-tech Valplast and cobalt-chrome.
Whichever option you choose, rest assured that today's dentures are not like those of decades gone by.
They are more lifelike and comfortable than ever, fitting snugly over your gums to restore your smile and counteract any problems missing teeth can cause – such as trouble eating and speaking, unwanted movement of existing teeth, and facial sagging.
Unlike crowns and bridges, dentures need to be removed daily for cleaning.
Depending on how many of your teeth are missing, you'll need either a complete denture or a partial denture. We'll talk you through your options and give you plenty of time to read through your treatment plan before you decide to go ahead with denture treatment.
Complete denture – this replaces all your upper and lower teeth, and fits over your gums and jawbone.
Partial denture – this replaces one or a couple of missing or decayed teeth. It's made up of a plastic or metal plate with false teeth attached, and uses metal clasps to clip onto your nearby natural teeth.
CONTACT US TODAY
READ FAQS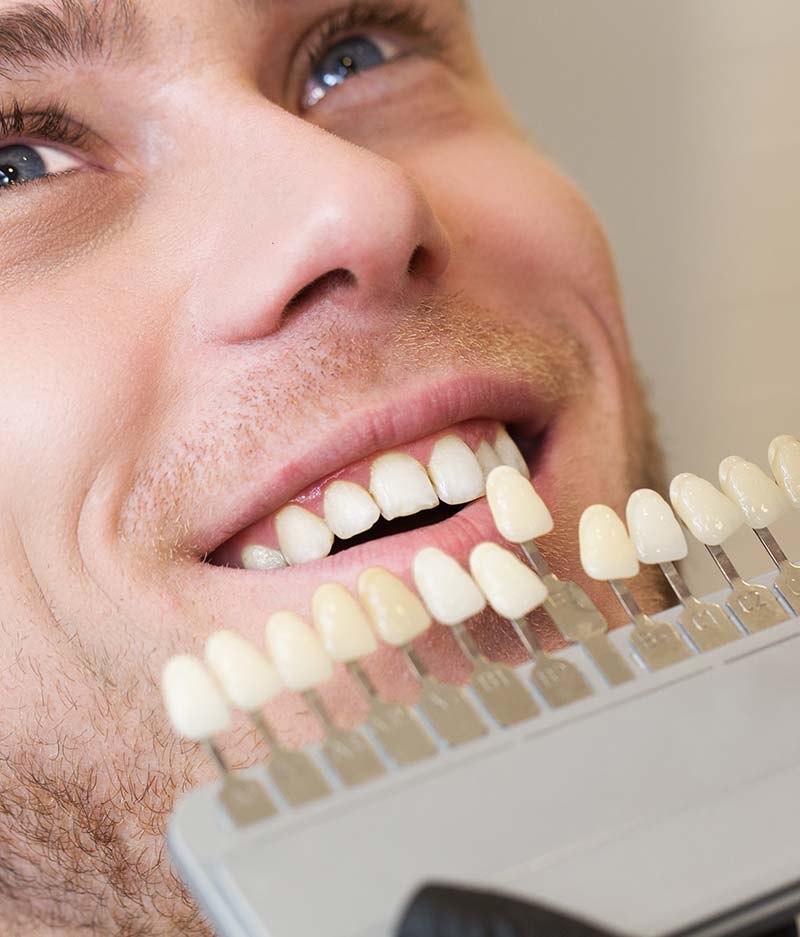 Enhance your smile with porcelain veneers
If your front teeth are crooked, misaligned, chipped, gappy or permanently discoloured, porcelain veneers offer the solution to all these problems and more!
Veneers are the go-to treatment for the perfectly straight white smiles you see on celebrities and film stars – and luckily for patients in Hassocks, veneers are a lot more accessible than they used to be – it all starts with a consultation at Hassocks Dental Surgery.
The porcelain veneer procedure usually requires two or more sessions with your dentist. Firstly, the tooth is prepped: this involves removing a thin layer of enamel, under a local anaesthetic if required, and taking a dental impression, which will be used to fabricate your veneers – a process that usually takes a couple of weeks.
When your veneers are ready, they will be bonded and cured using a special light-sensitive resin.
CONTACT US TODAY
READ FAQS