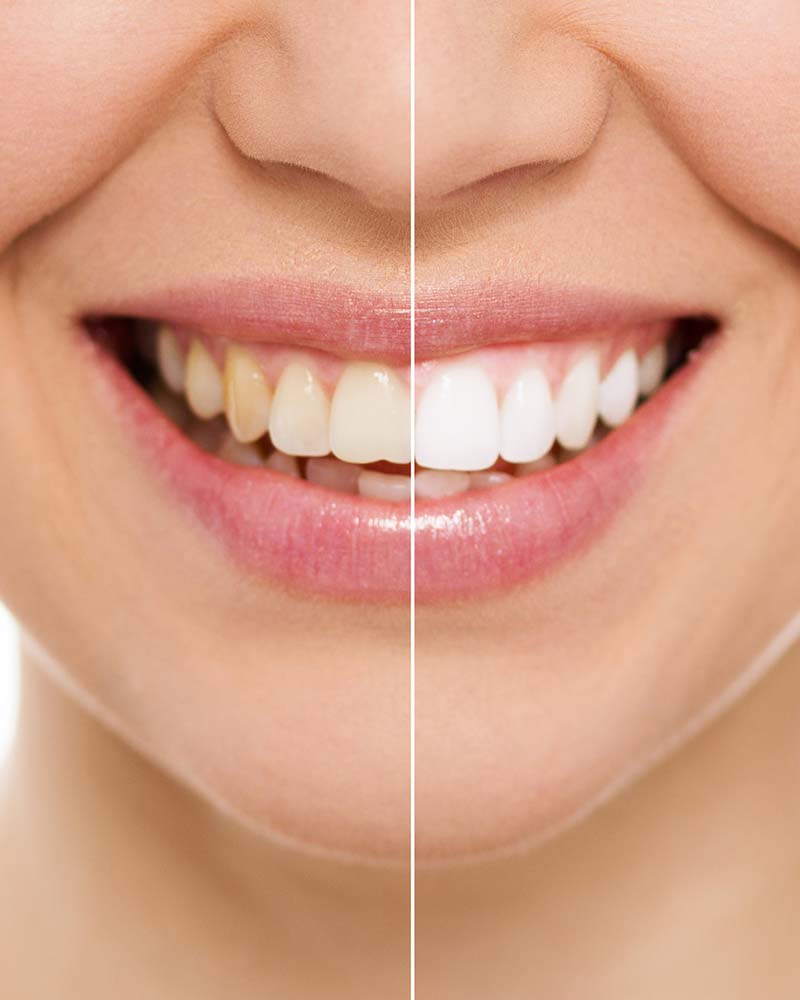 Get a brighter smile, in-surgery or at home, with professional teeth whitening in Hassocks
Teeth whitening is one of the fastest growing cosmetic procedures in the UK – and little wonder for a country known as the nation of tea drinkers!
While tea, coffee and red wine are the obvious causes of staining, any food that is richly coloured, or high in sugar and acid, will affect the colour your teeth, which will naturally appear more stained as you age.
The best way to address yellowing teeth is via your dentist. Only a GDC-registered professional is legally allowed to prescribe the high-strength bleaching gel that will effectively whiten your teeth.
We'll only carry out whitening following a full examination, so you can feel confident your treatment will be safe and gentle, yet deliver the results you want.
We take impressions of your teeth and make whitening trays to fit them
You get a kit to take home complete with whitening gel and trays
You place a small amount of the gel into the trays and wear them overnight for up to two weeks – you'll gradually notice a change in the shade of your teeth
CONTACT US TODAY
READ FAQS